​Take a Customized LIVE Tour
From the landscaped grounds to the private dining rooms, it is easy to see why this campus is so special. Schedule a tour and see what life is like for residents, learn about services, and have your questions answered by our Director of Marketing.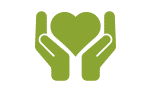 Starting the journey toward senior living at Grace Pointe can be daunting, but our caring team is here to help you along the way.

We work with you to create a customized care plan where pricing and senior care options are unique to your family needs.
At Grace Pointe, we are committed to ensuring our residents live fulfilled, happy and engaged lives while they're here.
"If the ratings went to ten, I would give Grace Pointe a ten! If I ever have to go to rehab again, or into assisted living, Grace Pointe will be my first choice. "

"My mother is in Long Term Care at Grace Pointe Senior Care in Greeley. The staff was and is extremely kind to my mother & our family. We appreciate Grace Points' high level of effort toward her safety and well-being. The staff treats my mom with respect and dignity. It is such a relief to know mom is safe. Grace Pointe gives her the care she needs and deserves... Many thanks to all levels of Grace Pointe staff!"

"Grace Pointe Senior Care Community is such a beautiful, and friendly facility right in the most convenient area of Greeley. Their compassionate team is always going out of their way to make residents feel at home with engaging and fun activities. They are always sharing photos on their social media of all of the residents having fun, and I love their Care Mail program. It makes us feel close to our family at all times - even during COVID when we couldn't see them in person. Highly recommended for anyone looking for a warm, friendly place for your family members."

Learn About Our Assisted Living Facility
A Continuum of Care.
Grace Pointe's assisted living facility in Greeley, Colorado is designed to provide as much autonomy as the resident is capable of, ranging from heavy supervision to only needing assistance with activities such as walking to meals.
Residents create their own living space and work with a care coordinator to form a customized and personal care plan.
Grace Pointe Senior Care Community is Hiring
If you're looking for a purposeful career that makes a difference in the lives of others, submit an application to work at Grace Pointe today.
The Grace Pointe Continuum of Care
At Grace Pointe Senior Care Community, we provide a continuum of care that ensures a smooth transition through the different levels of care we have available on campus including Assisted Living, Independent Living, Long-Term Care, Memory Care and our world-class Rehab Center.
We foster communication between patients, caregivers and healthcare providers, so each patient remains healthy and happy throughout various stages of life at Grace Pointe.
Assisted Living
Work with a care coordinator to form a customized and personal care plan within our full-service assisted living facility in Greeley, Colorado.
Independent Living
Maintain independence with private apartments, but have the peace of mind knowing nearby medical experts and 24-hour emergency response systems are available.
Long-Term Care
24-hour monitoring and assistance is available to residents by nurses and CNAs who are trained to address the everyday needs of residents.
Memory Care
Grace Pointe staff receive specialized training to best understand how to care for the person; not the diagnosis.
Our goal is your goal: a quick return to pre-hospitalization life. Each person cared for at our on-site rehab center receives an individualized therapeutic plan and is then accompanied by experienced professionals, sophisticated equipment and an innovative approach to rehabilitation.
Grace Pointe Senior Care Community is Committed to the Three C's: Community, Connectedness and Comfort. High-quality amenities are combined with comprehensive programming to promote community, connectedness, and comfort to those who call Grace Pointe home whether it be in our assisted living facility or our rehab center. 
If you or a loved one is considering assisted living in Greeley, Colorado, this guide will provide you with all the information you need to make an informed decision. We'll cover topics like the cost of assisted living, what to expect, and choosing the right community. Assisted living can be a great option for seniors who want to maintain their independence but need a little extra help. With the right community, you can enjoy all that Greeley has to offer while getting the support you need.